Become a Member
If you would like to join the Fellowship please get in touch using your preferred method. The cost is £25 per year for UK residents and £35 for overseas residents (from January 2018). We would also be glad to answer any questions.
Members receive monthly notes including a meditation paper written by a member of the Fellowship. These notes include a sentence set for each week which will be used throughout the membership. This gives us a unifying strength when we meditate alone.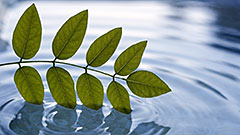 The notes also make suggestions for further reading and give information about gatherings, quiet days and open days. We know, from experience, the value of meditating together with people from other parts of the country. In order to encourage members to come, one gathering per year is offered at a subsidised price.
Members are welcome to stay for a holiday at Marian Dunlop House at preferential rates, where they can enjoy the library and the beauty of Dorset.
Books
A selection of publications are available to buy and a newsletter is published about three times a year.